Welcome to my website
My work is strongly grounded in the observed world. I paint and draw from what I see, always looking for meaning, composition, line and form. Subject interest is wide ranging – life and figure drawings, portraits, cityscapes, landscapes and still life, while travel has provided me with a varied and colourful source of material over many years. Portraits, illustration work and other commissions are happily undertaken in close collaboration with the client.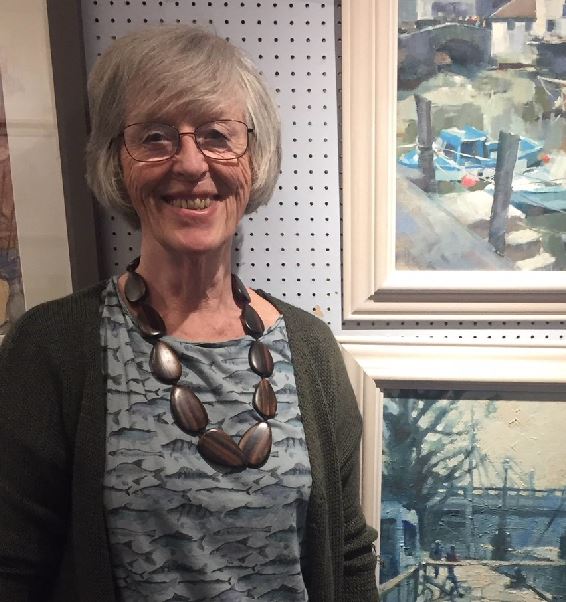 I exhibit successfully both locally and in London, and I enjoy giving demonstrations and critiques for local groups. Whereas I think some professional painters have a well-rehearsed method for demonstrations, my preference is to prepare groundwork for a theme chosen by the group, and then to allow the work to progress in an open and lively way, so that students can learn from difficulties as well as success as the painting progresses.
Originally training at Cardiff College of Art, I have studied also at the Sir John Cass School of Art, the Prince's Drawing Studio and the Slade summer school, all in London. Over twenty years' working life in the City gave me a close connection with Lloyd's of London, where I exhibit annually with the Lloyd's Art Group, as well as hanging work throughout the year at a nearby wine bar. I show successfully in local and London galleries, in open exhibitions at the Mall Galleries and the Chelsea Art Society, and have held solo exhibitions in UK and Australia. I also work with many societies in Surrey, giving demonstrations and teaching workshops locally, such as this one that I gave for the Fleet Art Society.
Lockdown has robbed us all of companionship and shared activities.  For me the loss of regular Life drawing is a real deprivation, but Zoom sessions have helped, and another bonus has been a renewed and intensive interest in Still Life painting.
Sketchbooks are always important to me, and you can see on YouTube a short video that I made for Surrey Arts.
I am an exhibiting member of the Society of Graphic Fine Art, which in 2019 celebrated its centenary; the invitation to the private view of the society's October exhbition used one of my drawings, shown right. I was at this exhibition, giving a portrait drawing demonstration in the afternoon.
I am  an exhibiting member of the Dorking Group of Artists, and I also belong to the Drawing London Group, which is a small group of friends with a shared interest in art and London.  We meet once a month to paint and have lunch. You can see a short video of our work here.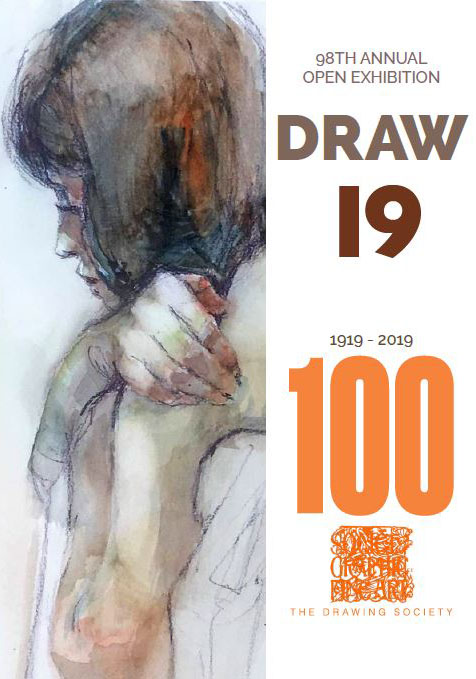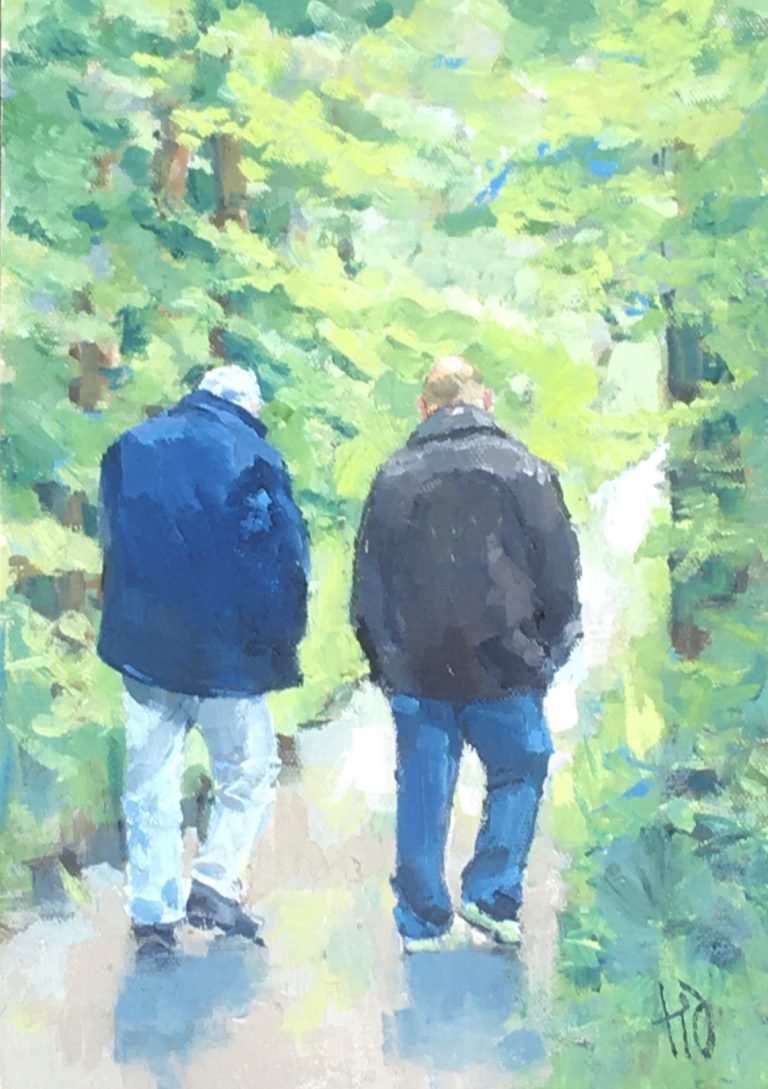 Commissions are always welcomed and I am happy to discuss ideas without obligation. In addition to portrait work, with subjects both adults and children, I have produced illustrations for children's books and local publications, also headed correspondence and business paper.
Here are some examples of my work, with more to be seen on the gallery pages. I hope you enjoy the paintings and drawings on this website, and if you would like to know more do please contact me with any queries.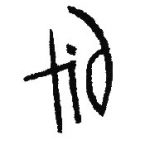 Having been somewhat undersized at birth, I was dubbed "Tiddler", later abbreviated to "Tid", the name by which I've always signed my work.